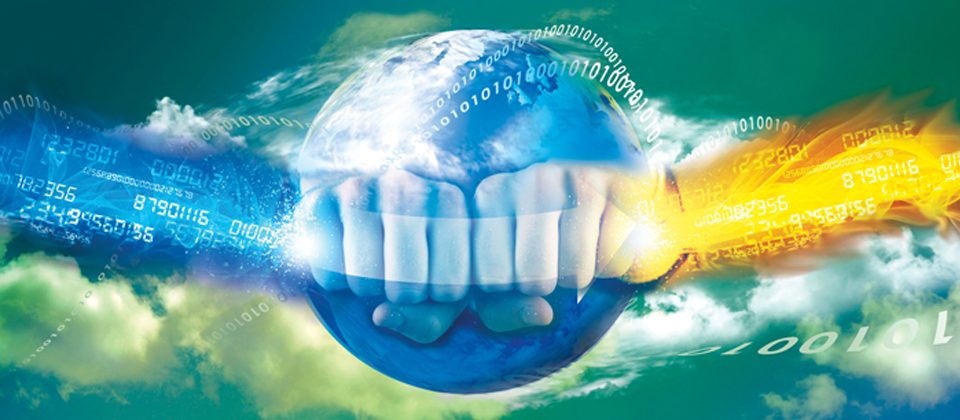 Specialized software provides vision and manageability
By: Richard Rutigliano, PriMedia Inc.
Each new year seems to bring a new set of daunting challenges, and it's important for home comfort marketers to raise their game and take advantage of technologies that can maximize sales and sharpen your competitive edge.
Sales management is an essential area for leveraging technology. Software is available that empowers executives to manage and monitor sales in real time while moving leads forward and keeping them from "falling through cracks."
Closely related to sales is marketing. In 2016, many marketing campaigns should drive traffic to the company website, where software can track conversion rates and provide valuable feedback on the campaigns.
Great software can change the trajectory of your sales. If you feel frustration watching leads disappear, waiting for salespeople to update you, or wondering whether a marketing campaign is working, it's time for better technology.
The first step is to use lead tracking software. An application such as PriMedia's LeadPro gives managers and salespeople the tools they need to store leads centrally, track activity, manage the sales cycle, and change sales assignments. Consider these benefits…
Complete vision: Lead tracking software enables a sales manager to view the universe of sales leads at a glance in a variety of view options. You can list by date to see what's happened today. You can see what each salesperson is doing this week. You can view by sales category.
If you just instructed all your salespeople to get moving immediately on a fresh set of leads, it is helpful to know who hit the ground running and who decided the high-priority work could "wait until tomorrow." You can also view all the activity of any one salesperson, or the latest information on all equipment sales leads where proposals have been delivered. View by product type (service contract, price protection, budget plan). View by community. However you want to see the data, great software can serve it up in just a few clicks.
The database should be stored and secured in the cloud so that data is safe, access is limited, and a manager can view sales information anytime and anyplace.
Complete control: When a sales manager can view and manage every sales lead in the system, they are no longer at the mercy of the sales staff. They can require salespeople to record every lead in the database, regardless of its source, and to enter complete notes on every step they take. Immediately management has new levers to pull. You can prohibit individualized note taking in notebooks and on sticky notes and insist that each representative record every detail in the company-owned database.
This step alone reconfigures employee relationships and puts an end to self-protective behavior by sales representatives that can be very harmful to the company. Possessiveness around sales leads introduces counterproductive employee dynamics and can put the company at the mercy of a recalcitrant representative. If they get sick or leave suddenly, the company can lose track of leads assigned to them and kiss that business goodbye.  Sales leads are company property, and once the company has created a central data repository, order is created, and employee interference is minimized.
A manager can also create parameters for each type of step in a sales process, such as the interval between an in-home visit and a follow-up call, and ensure that the application is sending alerts to prompt timely action. You can receive alerts about all new leads, status changes, missed deadlines and lead conversions. You can also control access by log-in, in order to grant a manager full access while limiting a representative only to their leads or those handled by their team.
Customize it: The lead tracking software should easily conform to your organization and style. You probably want to set firm parameters for the timing of follow-up calls, and you might want precise answers to specific questions. The application (and developer) should be capable of building in those fields and requirements and adapting them easily.
Manage everything: Lead tracking software enables a manager to manage groups of leads and individual leads efficiently. If you decide today that equipment sales are progressing too slowly for your satisfaction, you can create an incentive and place an alert in all leads of that type instructing the sales representatives to extend the offer immediately.
If a sales representative quits or takes a leave, you can view all their current leads at the click of a button and reassign them to other employees.
Empower salespeople: Salespeople are most effective when they are well informed and do not repeat questions that the prospect or customer has already answered. Centralized lead tracking software puts the entire file for a lead in one place, so any representative can demonstrate an understanding of the account that will impress the consumer. Instruct salespeople to record every valuable detail: anything the prospect shared about their thought process, observations about their equipment, even the fact that they suffered an injury or their pet was sick. This helps your local business build that unique affinity that makes customers want to stay with you forever.
Move forward: Sales performance improves when your salespeople do the right things at the right pace. Lead tracking software typically requires employees to take two key steps before closing out a lead file: enter a written update, and set a date for the next action alert. On the alert date, the salesperson (and anyone else designated for that lead) will receive an e-mail reminding them to take the next step on that lead.
A manager can also use the entries in the database to gauge the effectiveness of each strategy and to help representatives pursue leads effectively and bring them to fruition. If your salespeople are not converting enough leads, what is the problem? Do you need to deliver proposals faster? Follow up more quickly? Does the team need more sales training? Good software can help you spot problems and patterns, so that you can make adjustments quickly.
Demystify Marketing
Just as you can strengthen your grip on sales with the right software, you can also demystify marketing results. The premier tool for tracking marketing campaigns online is Google Analytics, which enables companies to define goals for online activities and track progress towards those goals.
The process begins offline, with the setting of company sales goals, such as signing up new customers, cross-selling to current customers, or increasing enrollment in programs. It continues with the establishment of marketing campaigns that drive visitors to the company website, using any form of promotion from Google AdWords to online advertising to direct mail and printed newsletters.
The webmaster defines a path from the campaign's landing page to the conversion step. For example, you run an AdWords campaign to attract new fuel customers that drives them to a landing page. If a visitor follows the prompts to the conversion point, they will eventually click on a new customer enrollment form page and then submit a completed form. In Analytics, you will identify their progression as steps toward the goal. The application will use cookies to track all visitors from their arrival to the campaign landing page to the completion of their session.
By tracking those activities, you can gain a thorough understanding of how your campaigns are working. What is the conversion rate on visitors to the landing page? How many conversions did you get? If you are testing different ads and landing pages, which ones performed the best?
Analytics can generate "goal flow reports" that aggregate data about how visitors traversed the conversion paths. These can be very handy for identifying trouble spots where multiple visitors may have exited the site. You can then troubleshoot those pages and get an idea of why visitors are dropping out.
Analytics enables you to define both macro and micro goals. A macro goal could be a completed customer signup or the scheduling of an appointment. A micro goal could be, for example, submitting a request for more information and could be used to capture lead information and target the visitor for further marketing.
Managers who want to know exactly what is happening with their campaigns can use unique landing pages for each one and set up goals and conversion paths. Deploy self-service applications that enable site visitors to enroll in price protection, service contracts and budget plans online as well as to schedule appointments and make purchases. Create clear paths for visitors to follow, and use Google Analytics to monitor activities and results. You'll gain immense insight into the site visitor's journey and learn to test different copy, imagery and incentives to optimize your campaigns.
Campaigns need neither originate nor conclude online to be trackable with Analytics. For example, you can set a goal of selling more heating systems this summer and create campaigns in multiple channels: in the company newsletter, in direct mail and in Google AdWords. For each campaign, provide a distinct landing page and track progress from there. The landing page can feature an exclusive coupon offer for any visitor who provides their e-mail address and other contact information. Google Analytics will help you see which campaigns delivered the most visitors and what happened when they reached the website. Conversion to the major goal – the sale – will likely occur offline during a phone call or a home visit – with Analytics helping you evaluate your lead generation campaigns.
One word of caution about online marketing: The ability to measure results is compelling, and it is not unusual for managers to become enamored with metrics – so enamored, in fact, that they want to do everything online, and may lose their taste for print-based campaigns. As I have said many times, printed newsletters are extremely effective in home comfort marketing, and they can feed an online sales funnel very nicely. (See my February 2016 article The Power of Newsletters at OilAndEnergyOnline.com.) Metrics are great, but it is a mistake to infer that campaigns must be measureable at every step to support company goals.
If you are looking to make your sales and marketing more manageable, PriMedia is here to help. Please give me a call at 800-796-3342 or email me at rrutigliano@primediany.com.