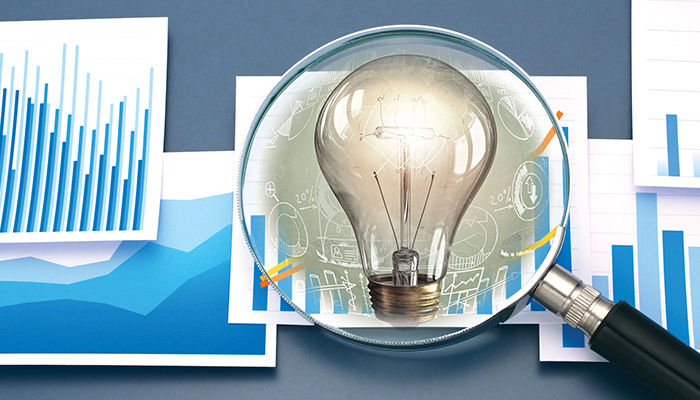 By: Richard Rutigliano
Change is a constant in Oilheat, particularly in equipment sales. It used to be that when a homeowner or business owner needed a new boiler or furnace, the only big question they faced was a choice between standard and high-efficiency equipment. Now the choice can be a lot more complex.
Ideally a customer will embrace the idea of an oil-to-oil upgrade, but they might instead want to convert to natural gas heat. Or maybe they are inclined to let the old oil-fired system continue staggering along and invest instead in a heat pump or better insulation and new windows. They also might find it hard to purchase new equipment at all, because they feel they can't afford a new system, or they are reluctant to embrace Oilheat.
The recent drop in oil prices has provided a small respite from the rush to convert to natural gas, but most equipment sales managers are operating in an increasingly complex environment. Customers are liable to have a headful of questions or notions about the best ways to heat, and salespeople can run into brick walls of all shapes and sizes.
Given these challenges and uncertainty, it is important to take stock of what you are doing and provide your sales team with the support it needs to compete effectively. Whether you sell only to your fuel customers or you aggressively target customers beyond your base, your bottom line will improve as you optimize your sales strategies and processes.
Begin by clarifying your own goals and identifying your best paths to success. Where does equipment sales fit in your business plan? Are you satisfied with current sales? Do you want to sell more heating equipment? Do you want to sell new types of equipment? Are there new opportunities you would like to exploit?
Once you know what you would like to accomplish, take a fresh, open-minded look at your organization. Are you managing sales leads well? Are sales responsibilities in the right hands? Are you allocating sufficient resources to equipment sales?
Here are 15 ideas about how to improve your equipment sales.
Think like a customer. It is important to anticipate what kinds of ideas or intentions any particular customer or prospect might have about an equipment purchase. Thankfully, there are still customers who accept Oilheat and who simply want to make the equipment purchase that best meets their needs. At the same time, however, an increasing number of potential buyers are thinking outside the traditional box. They are contemplating fuel conversion, heat pumps or maybe tightening the building shell as alternatives to buying a new Oilheat appliance.

If your goals include being the trusted authority on home comfort to your customers, you and every member of your sales team must embrace and respect the full spectrum of customer preferences and prejudices.

Each customer on their own will decide whether your company is the energy expert who will have their ear. A true energy expert understands the range of options available to the customer and is willing to discuss anything and answer any questions with reliable information.

You can't be an Oilheat salesperson masquerading as an energy and comfort expert; you have to walk the walk and leverage your expertise to help the customer in their decision-making process. Ironically, it is only after you have established your sincerity, objectivity and expertise that you are best positioned to sell a skeptical prospect on Oilheat.


Know your ultimate objectives. Know your company objectives regarding customer relationships and sales, and share that with sales representatives. In turn, urge your sales representatives to keep their objectives in mind on each sales call and to stay on message. A company that is happy to sell a heat pump will have a different approach from a company that installs only Oilheat appliances.


Manage leads effectively. Maintain a strong online system for tracking and managing your leads, and require your salespeople to use it consistently to record all contract information and updates. Share access to the application as needed to ensure that anyone who speaks with the would-be buyer has the customer file at their fingertips. Use the system to send alerts to the sales manager and representative to promote quick and thorough follow-through.


Engineer the customer experience. The experience is everything for the customer, particularly when you are trying to sell them esoteric, high-end equipment. Work with your marketing agency to map out an ideal purchasing experience for your would-be buyers.

Begin by considering all the different ways the process could start. If you are aggressively soliciting sales using pay-per-click advertising, the experience might begin with the ad itself and then move to a special landing page designed with the prospect in mind. Plan how your CSRs and sales representatives will handle preliminary phone calls. Plan how the in-home visits will unfold, down to every detail, including the device your representatives will carry, which applications they will use, and which web pages they will show to the prospect.

Decide exactly how you'll do a heat load calculation: how long it will take, how the customer interaction will flow while the representative is taking measurements, etc. Determine what materials you will leave behind and in what format.

You cannot be too detailed in your thinking. Anticipate everything and engineer an end-to-end experience that will impress the would-be buyer with your intelligence and thoughtfulness and leave them exclaiming, "That company really knows what they're doing."


Prioritize sales training and management. If you are in a very competitive market, invest in training so your sales team is prepared to outperform the competition. Make sure you have an excellent manager overseeing the sales operation who sets ambitious targets and tracks progress closely.


Create a great information repository and use it effectively. Buyers have questions, and they will be favorably disposed to a company that is really good at providing answers. Ask your agency to map out and create an online repository of information and links that address a broad range of questions pertaining to heating equipment, comfort and home energy usage. Pay special attention to tables of contents and navigation panels, so that buyers and salespeople can easily get to the information they want.

Once you have the repository in place, use it creatively. Blog about the articles, post them in social media, and use them in your newsletters and e-blasts. Create USB flash drives and or printouts to leave behind at sales calls.


Focus on emergency replacements. A customer whose equipment fails on a cold winter night can feel boxed in and forced to choose. Develop special procedures for this fast-moving situation, so that you guide the customer to a smart choice and help them feel satisfied.


Address the scary stuff. Tell customers the whole truth and don't leave out messy details like the fact that they might need a new chimney liner. Take the high road, and let your knowledge and honesty speak for itself. If you mention a chimney liner and your competitors don't, who will the customer think is truly looking out for their best interests?


Assume nothing. Salespeople can go wrong by making assumptions about a customer's intentions or ability to pay. Keep an open mind, give every customer the same options and explanations, and then enjoy the pleasant surprises that may come your way.


Explain the variables. When discussing high-end equipment, make sure the customer understands that the performance ultimately depends on variables such as a proper installation and customer choices after installation. It is an established fact that some customers offset their own efficiency gains by operating the equipment (cars, heating equipment) less economically.


Highlight every benefit of new equipment. When you brief a customer on new equipment, touch on all the major benefits, because you never know which ones will matter the most to a given customer. Highlight energy savings, emissions reductions, quiet operation, automation, etc., and then follow up with in-depth information when the customer asks.


Use technology effectively. Buyers believe in technology, and they want their new equipment to be smartly controlled and their installer to have a leading-edge grasp of the technology. Outfit your salespeople with tablets loaded with useful applications such as NORA's Fuel Savings Analysis (FSA) Calculator. Plan exactly how to use the device and applications to create a seamless experience that integrates real-world data and captivates the would-be buyer.


Create compelling bundles. Buyers love creative marketing that makes sense. Find ways to package your products and services that support your goals while meeting the customer's needs. Be sure to keep the company and the customer in focus as you develop your bundles, and offer the most favorable pricing on the packages that drive the buyer choices that work best for your business model and bottom line.


Offer effective financing. Work with a lender who can provide competitive rates on equipment purchases, and develop an attractive financing package that integrates with a budget plan. At the same time, familiarize yourself with any manufacturer rebates, NORA rebates and government incentives, and be prepared to explain them succinctly and provide more details upon request.


Advocate effectively for your fuel. Some customers will begin the equipment buying process looking for an alternative to Oilheat, when, in truth, the facts will ultimately point to a new Oilheat appliance as their most logical choice. The salesperson's job is to be their ally and guide and to patiently help them evaluate their options.
When the time is right and they inquire about the wisdom of staying on Oilheat, be prepared to make the case. Learn the narrative of today's Oilheat (and, if applicable to your company, Bioheat® fuel) and be prepared to tell the story and provide factual support from authoritative sources, including the FSA Calculator. If applicable, be prepared to educate consumers about the downsides of natural gas, such as methane emissions and costly pipeline projects.
Today's consumers truly need energy experts who can help them weigh and evaluate their competing considerations about energy and home comfort. When you embrace that role, you can provide a great buying experience that reinforces your value as a service provider and inspires buyers to choose you and be loyal to you.
PriMedia helps sales teams succeed with great marketing tools and strategies, including websites, online applications and lead tracking software. To learn more, please give me a call at 800-796-3342 or email me at rrutigliano@primediany.com.